Tags
ninja, redbull, video
Red Bull has created a contest where fans can upload a 30-second long video for a chance to game with video game streaming legend Ninja. The contest uses the following copy to call for submissions:
Show off how you play for a chance to win a meet and greet gaming session with Ninja. From your gaming space to your victory dance, get creative with your entry.

Winners will be selected based on creativity (50%), authenticity (30%), and aesthetic (20%). Go get that dub!
This is our official entry video.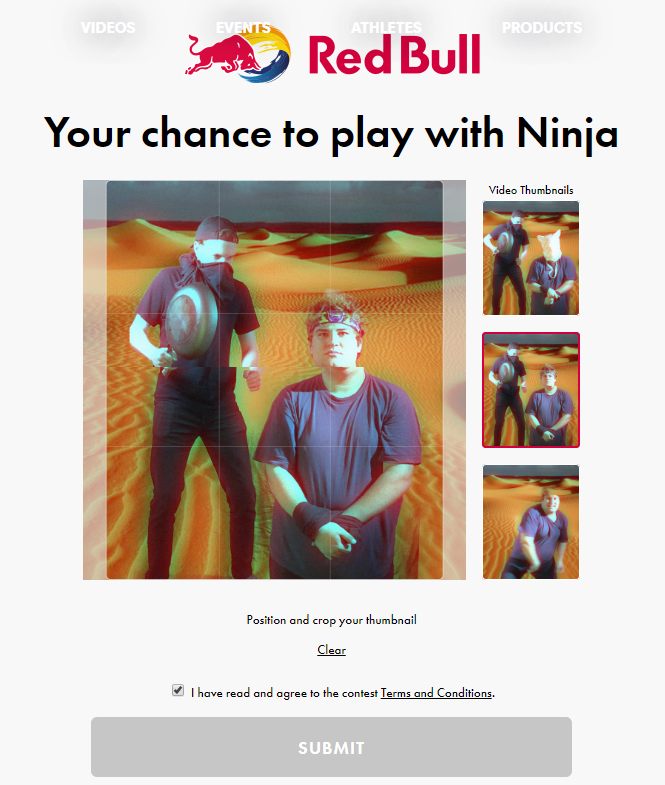 Please vote for us.
We've launched a brand new podcast network. Check out the newest episode of the Hard Drive podcast where we watch and discuss every episode of 1989's The Super Mario Bros. Super Show!