Tags
CLEVELAND — Independent game developer and CEO of Tilt Forward Games Jake Smith announced sweeping layoffs that reportedly devastated its singular employee Jake Smith.
In a brief blog post, founder Jake Smith explained the company's motivation for the "tragic but necessary move," citing lower-than-expected quarterly earnings, as well as a series of missed milestones on Runny Gun Chronicles, the studio's much-anticipated battle royale platformer MMO, which has been in development since 2013.
Nonetheless, scores of outraged employee took to Twitter to criticize how the layoffs were handled, including character artist Jake Smith.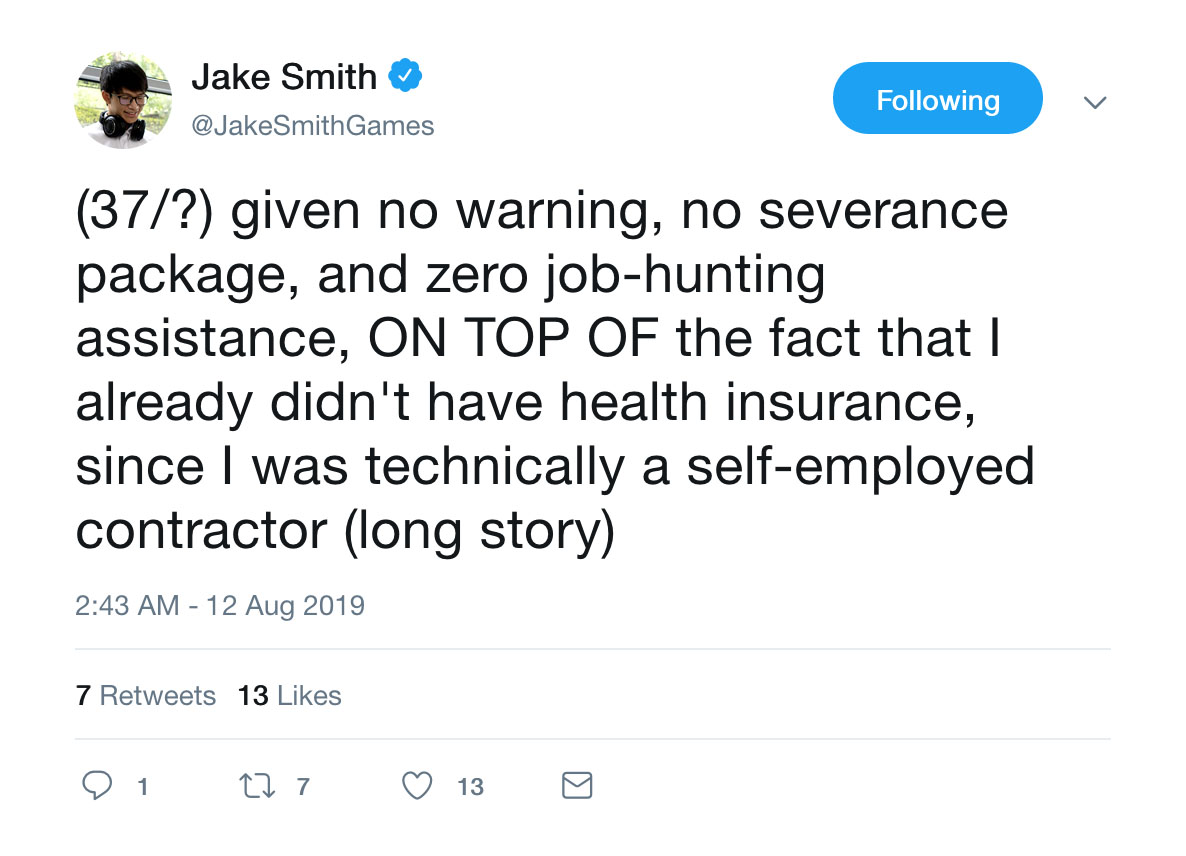 Smith added, "I just don't understand how management didn't see this coming."
A GoFundMe was started to help those in need, while employee reactions to the news were collected under the hashtag #JakeSmithLayoffs. Community manager Jake Smith warned other developers, "This is why we need to unionize," while producer Jake Smith lamented, "I'm skeptical unionization will ever happen in this industry, and I'm not even sure it would have helped in this case. The atmosphere was very toxic." 
Before shutting the studio down, CEO Jake Smith attempted to save the company by merging with Blizzard, but that fell through after his job application there was rejected. 
Check out the newest episode of the Hard Drive podcast where we watch and discuss every episode of 1989's The Super Mario Bros. Super Show!