Tags
nintendo, pikachu, pokemon, Thanksgiving
NEW YORK — Macy's is under intense scrutiny by eagle-eyed fans who discovered that the Pikachu balloon used in their 2019 Thanksgiving Day Parade is the exact same model from last year's event.
Outrage began spreading among parade enthusiasts as soon as the giant Pokemon balloon made its way down 6th Avenue Thursday morning. Fans quickly pulled up images from 2018, realizing that the balloon was not in fact a newly designed version, but the same exact scarf-wearing Pikachu-with-a-snowman model that has appeared in the parade since 2014.
"This is absolutely despicable," fumed 43 year-old Thomas Birkin, who was in attendance. "As a life-long fan, I expect to see all-new versions of my favorite balloons every year. It's just disgusting to see Macy's screw over the hardcore fans like me with this corner-cutting bullshit."
The balloon was widely ridiculed for its antiquated movements as well, with one viral gif spreading that showed Pikachu awkwardly rotating as it rounded Columbus Circle.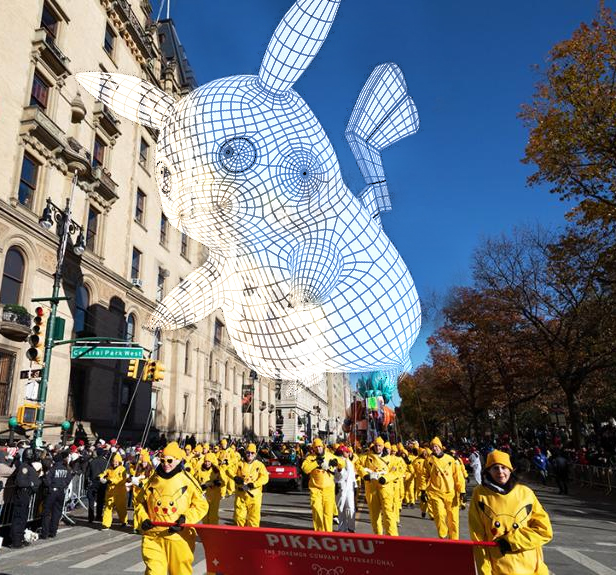 The Pikachu situation was only the start of Thursday's controversies. Many fans were also disgusted by Macy's decision to cut several balloons from the parade lineup this year. Despite Macy's explaining that the removals were due to wind conditions, fans lashed out on Reddit, calling the decision to keep balloons like Clifford the Big Red Dog out of rotation "morally repulsive."
"I'm so furious right now, I'm literally shaking," wrote Reddit user FloatsYrBoat. "You're telling me that Betty Boop isn't in the parade, but fucking OLAF is??? Macy's has been catering to casuals for way too long, and I'm just fucking DONE with them. We need to boycott this anti-consumer parade if we want anything to change."
Despite the negative backlash, the parade was incredibly well-attended this year. When asked about the regressive ramifications Macy's decisions could potentially pose for future iterations of the parade, one child in attendance noted, "I like Pikachu because he is orange."
Check out the newest episode of the Hard Drive podcast where we watch and discuss every episode of 1989's The Super Mario Bros. Super Show!