Tags
A song of ice and fire, apology, asoiaf, game of thrones, george rr martin, grrm, hbo
Get excited for some brand new A Song of Ice and Fire content! George RR Martin might not have released any new chapters from The Winds of Winter but he did release the next best thing: a lengthy apology on his LiveJournal blog.
The blog post, which was written chapter by chapter, each sent to his editors one by one and then shuffled into the perfect order, will be released as an 800-page hardcover book for sale hopefully in 2018. Exciting stuff!
It's not all arbor gold and pigeon pies, though. A Song of Ice and Fire fans have taken to Twitter after reading the blog post and the reviews are mixed. 
Here is a collection of some of the things people have been saying about the new ASoIaF release: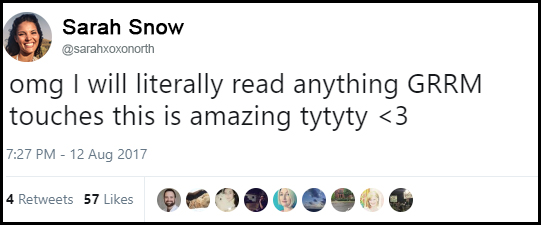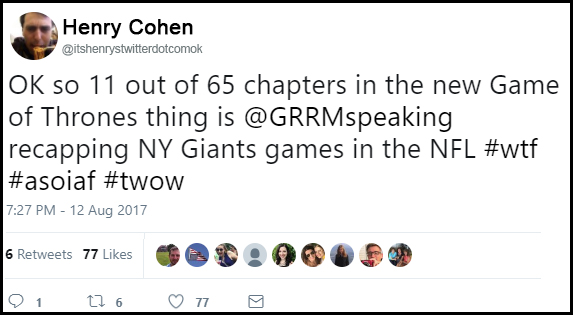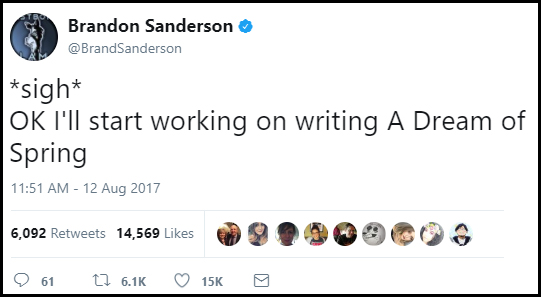 But don't just take their word for it. Check out the apology for yourself on GRRM's "Not a Blog" and don't forget to pre-order the hardcover edition on Amazon.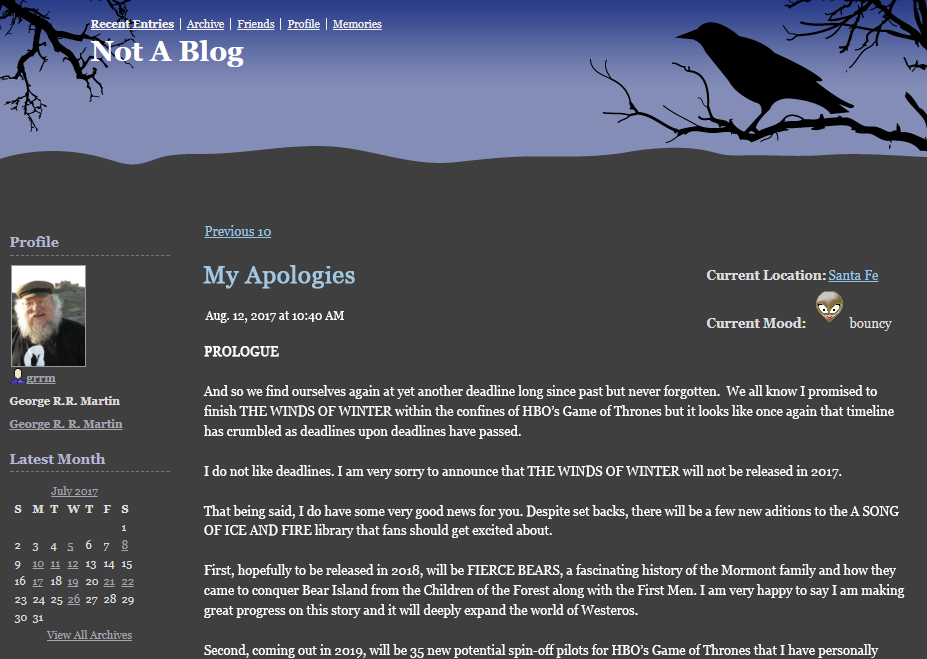 The full text of George RR Martin's apology for not finishing The Winds of Winter is available here.
Article by Jeremy Kaplowitz @jeremysmiles 
Hard Drive is the most ethical gaming journalism on the internet. Follow us on Facebook to keep up.