Tags
Twas the night before Christmas, when all through Hard Drive's social media scroll
Not a commenter was making Christmas jokes, not even ones that they stole
But these great comments were selected by me, with care
And I hope that they bring you mirth as you read them from there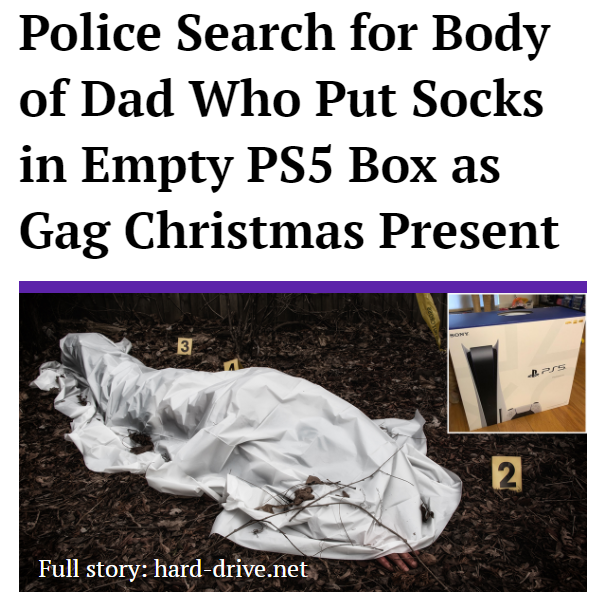 What happened to this man, to be murdered in his own home over a PS5 box,  is sickening and wrong. People who give gag gifts should be executed judicially, not by vigilantes. If we let this slip, we may as well merge Christmas with The Purge for efficiency's sake. Actually…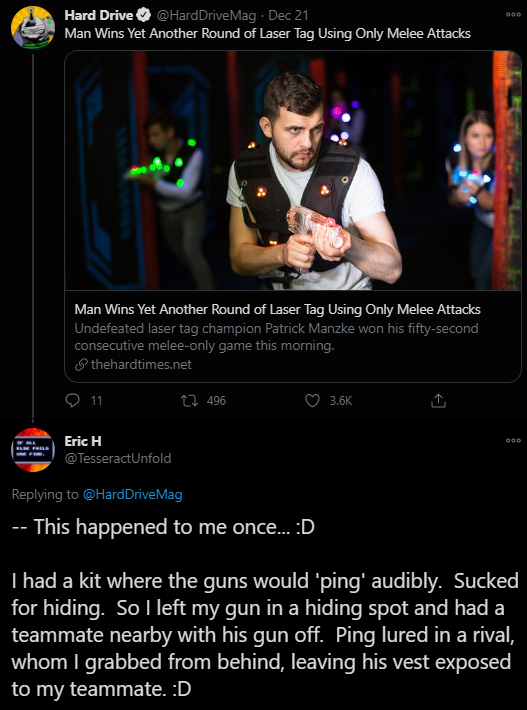 First off: this did not happen to you, you did it.
And secondly, I am noticing you are not calling anyone a "friend" here, which makes me concerned that you were grabbing strangers from the darkness just to win at laser tag. At least that tells me Hard Drive fans are not fake gamers.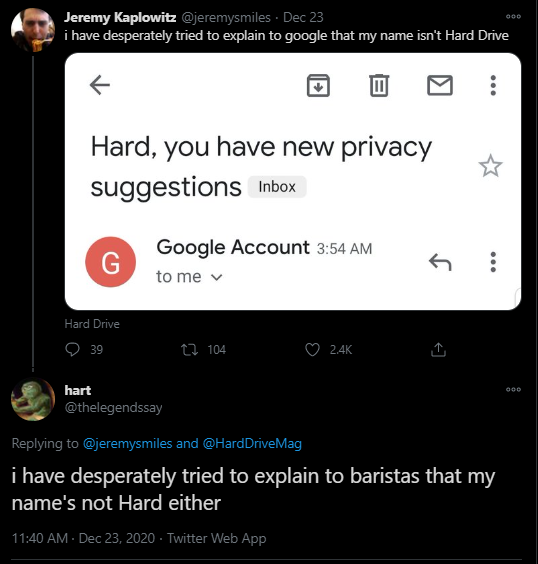 While you may pay the price of being called "Hard" by baristas, know that you are giving every teenager in that Starbucks a gift they will never forget. This Christmas, you should shout "I swear I'm not" to bring them some holiday cheer.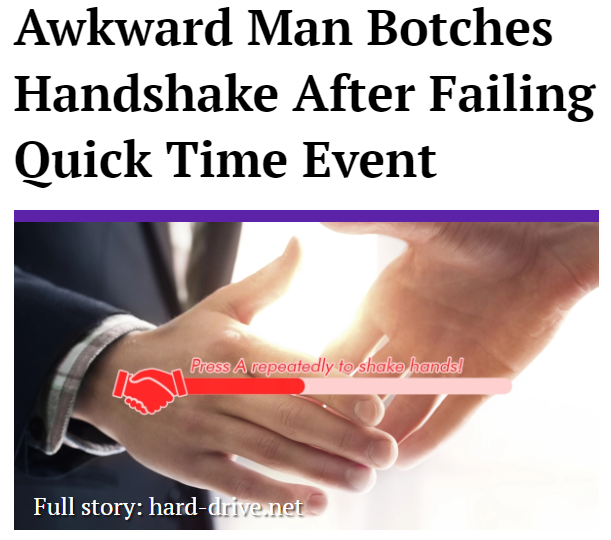 That's clever design on Assassin's Creed part to make quick time events more challenging by  disorienting gamers with breasts. It even added replayability when he wanted to see them properly.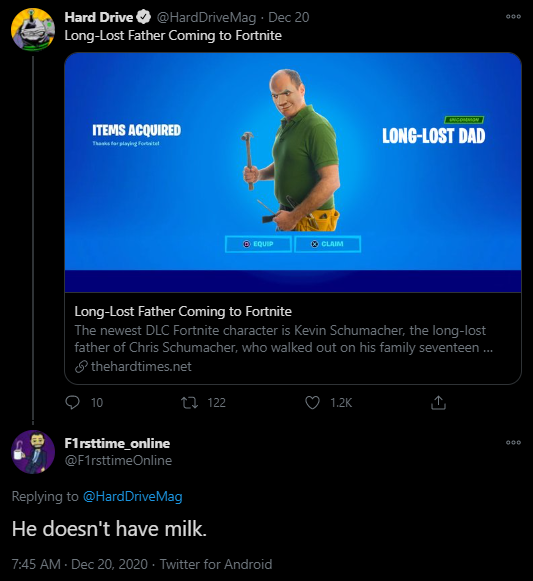 That Christmas present under your arm better have some fucking milk in it, dad, I've been eating my cereal dry for 15 years.
Thank you so much to everybody who commented this week! If I could, I'd help every one of your grandmothers find the game you asked for. If you want a chance to be featured in next week's column, be sure to leave a comment on any of our posts across social media. Have a great week everyone, and a Happy New Year! You're all wonderful, even if you are gamers.